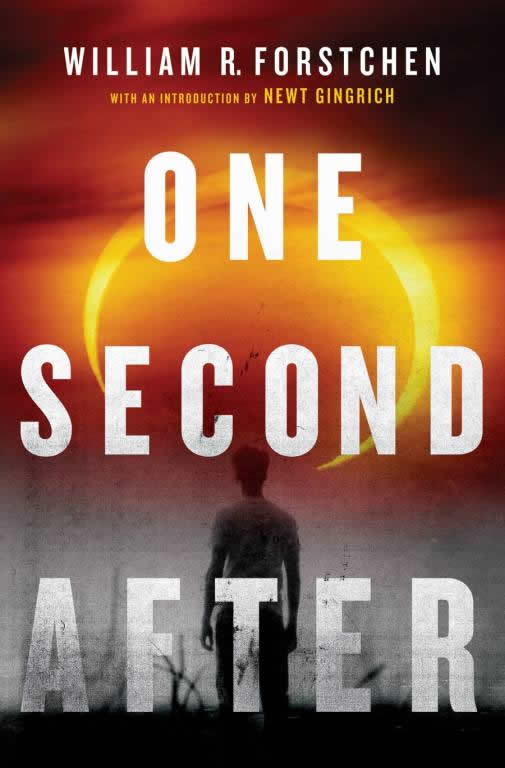 New York Times bestselling author William R. Forstchen tells a story that might be all too terrifyingly real. A story in which one man struggles to save his family and his small North Carolina town after America loses a war that sends our nation back to the Dark Ages.
A war lost because of a terrifying weapon, an Electromagnetic Pulse (EMP).
And it may already be in the hands of our enemies.
Months before publication, One Second After was already cited on the floor of Congress as a book all Americans should read. It has been discussed in the corridors of the Pentagon as a realistic look at EMPs and their awesome ability to send catastrophic shockwaves throughout the United States, literally within seconds. It is a weapon that The Wall Street Journal warned could shatter our nation. In the tradition of On the Beach, Fail-Safe, and Testament , this book, set in a typical American town, is a dire warning of what might be our future . . . and our end.
"In a Norman Rockwell town in North Carolina ….ex-servicemen recall "Korea in '51" as military action by unlikely people becomes the norm in Forstchen's sad, riveting, cautionary tale."
-Whitney Scott, Booklist

"...fans of such classics as Alas, Babylon, and
On the Beach  will have a good time as Forstchen tackles the obvious and some not-so-obvious questions the apocalypse tends to raise."
-Publishers Weekly

"The only thing more terrifying than this masterfully crafted story is the possibility of it actually happening—and not a damn thing being done to protect us."
-W.E.B. Griffin & William E. Butterworth IV

"A blood-chilling wake-up call that chaos and death are but a power plug away...Stock up on food, water, medicine, and batteries now.  This horror could happen tomorrow."
-William B. Scott, coauthor of Space Wars